Local Pain Management Medical Practice Announces Association of Dr. Joshua Tucker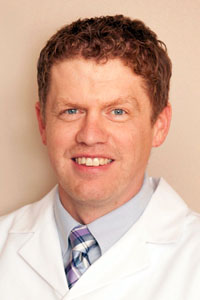 Daphne, AL (January 8, 2015)
The physicians and staff of Comprehensive Pain & Rehabilitation are pleased to announce the association of Joshua E. Tucker, DO. Dr. Tucker joined the team of pain management specialists recently and provides patient care services at both their Daphne, AL and Pascagoula, MS clinic locations.
Dr. Tucker completed his undergraduate and graduate level studies at Southeast Missouri State University in Cape Girardeau, MO. He then attended the Michigan State University College of Osteopathic Medicine in East Lansing, Michigan followed by specialized training in Preliminary Medicine and Neurology with the University of Iowa Hospitals and Clinics in Iowa City, IA. From there, Dr. Tucker completed a residency in Physical Medicine and Rehabilitation with University of Michigan Health System, Ann Arbor, MI.
Dr. Tucker is passionately interested in how the inclusion of multiple aspects of care into a patient's treatment, such as nutrition and exercise, can impact a person's health. Over his years of experience in patient care, Dr. Tucker discovered the vital importance of the doctor/patient relationship and how it can dramatically influence outcomes.
"I saw how that was a way to positively influence people's health and have learned to practice in a holistic manner, considering nutrition, exercise and medications as we work to enable people to live as functional as possible. All of this contributes to reduction of pain."
Tucker continues, "If I had a family member seeking medical care, I would want them to be treated by the physicians and staff at Comprehensive Pain and Rehab. They are just great people, very welcoming and very friendly."
Dr. Tucker now resides in Fairhope, AL with his wife and four children.