Surgical & Non-Surgical Techniques For Spine Pain
Comprehensive Pain & Rehabilitation Provides Update for Healthcare Providers
DAPHNE, AL (March 9, 2011)
Doctors Thomas L. Yearwood and Hunt Hapworth, with Comprehensive Pain & Rehabilitation, will partner with Thomas Hospital to provide a continuing education program especially developed for nurses, case managers and physical therapists on Thursday, April 14, 2011. The program entitled "Surgical & Non-Surgical Techniques for Spine Pain" will be held at the Fairhope Civic Center. The doors will open at 5:30 p.m. for registration and dinner, followed by presentations from 6:00-8:00 p.m.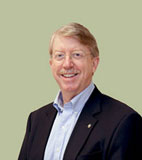 Dr. Yearwood received his medical training from LSU School of Medicine, Internship and Surgical Residency at The University of Washington, and an Anesthesiology Residency at the University of Texas. His talk is entitled, "Introduction to Pain & Neurostimulation." He will differentiate between three types of pain, discussing individual treatment approaches for each; explain how neurostimulation fits into spine treatment; and review basic spinal anatomy.
Dr. Hapworth is fellowship-trained in Pain Medicine. The title of his presentation is "Interventional Pain Techniques." He will discuss diagnostic interventional pain testing and review current therapeutic interventional pain techniques. (Photo: Dr. Hunt Hapworth) review basic spinal anatomy.
This program has been approved for 2.0 contact hours of continuing education credit for nurses. The registration fee of $15 will be refunded to each participant at check-in. A hot, delicious dinner will be provided to all registered attendees.
*All attendees must register in advance. No registration will be accepted by phone or mail after Monday, April 11, 2011. A registration form may be requested by calling (251) 279-1704.