Dr. Matthew Barfield to Present Community Talk on Diabetes & Painful Diabetic Peripheral Neuropathy
FREE Presentation to Focus on Prescription Treatment Options for Pain Relief
Fairhope, Alabama (September 12, 2011) - For patients suffering from diabetes and diabetic peripheral neuropathy, pain in the extremities can be a daily problem. Burning pain, pins and needles, and shooting pain in the hands and feet can be nearly-debilitating. Unfortunately, many who suffer remain unaware of their options for relief. To address the lack of knowledge of the disease and available treatments, Dr. Matthew Barfield of Comprehensive Pain & Rehabilitation will present "Understanding Diabetes & Painful Diabetic Peripheral Neuropathy with a focus on Prescription Treatment Options" on Wednesday, October 12, 11 am – 12 noon at the James P. Nix Center in Fairhope.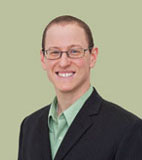 Many people with diabetes have signs of neuropathy that a doctor could note but feel no symptoms themselves. "Diabetic peripheral neuropathy can be terribly painful, but sometimes it has no symptoms at all. However, it can progress to be a very serious health threat, so seeking early treatment is critical for more than just symptom relief," explains Dr. Barfield. It is estimated that 60-70% of diabetics in the United States have some form of peripheral neuropathy. (Photo: Dr. Matthew Barfield)
As part of Comprehensive Pain & Rehabilitation's commitment to patient education, the presentation is FREE and open to the public. A delicious lunch and opportunity for door prizes will be provided for all attendees who register ahead of time. RSVP in advance by calling (251) 928-2835 or stop by the Nix Center at 1 Bayou Drive in Fairhope, AL.
Diabetic Peripheral Neuropathy
Fact Sheet
· Diabetic neuropathies are nerve disorders caused by many of the abnormalities common to diabetes, such as high blood glucose.
· Neuropathy can affect nerves throughout the body, causing numbness and sometimes pain in the hands, arms, feet, or legs, and problems with the digestive tract, heart, sex organs, and other body systems.
· Diabetes mellitus is a leading cause of peripheral neuropathy in the United States.
· About 60 percent to 70 percent of people with diabetes have mild to severe forms of peripheral neuropathy.
· Symptoms of peripheral neuropathy are diverse and often difficult to control, including:
numbness or insensitivity to pain or temperature
a tingling, burning, or prickling sensation
sharp pains or cramps
extreme sensitivity to touch, even light touch
loss of balance and coordination
These symptoms are often worse at night.
· Treatment first involves bringing blood glucose levels within the normal range. Good blood glucose control may help prevent or delay the onset of further problems.
· Foot care is an important part of treatment. People with neuropathy need to inspect their feet daily for any injuries. Untreated injuries increase the risk of infected foot sores and amputation.
· Treatment also includes pain relief and other medications as needed, depending on the type of nerve damage.
· Smoking significantly increases the risk of foot problems and amputation. If you smoke, ask your health care provider for help with quitting.
· Several classes of drugs have been proven helpful to patients suffering from more severe forms of chronic neuropathic pain.