Team of Employees to Walk American Heart Association Event in Honor of Co-Worker's Step-Daughter
Pascagoula, MS (February 1, 2013) - One local medical practice will soon prove it has a heart of gold. Employees at Comprehensive Pain & Rehabilitation (CPR) have pledged to walk the Jackson County, MS's American Heart Association's Heart Walk in honor of their co-worker's daughter, a recent heart-transplant recipient. The AHA's annual 5K fundraiser is scheduled for March 23, 2013 at Pascagoula Beach Park.

After months of inexplicable dizzy spells, 13-year-old Victoria Collier found herself at Children's Hospital of Alabama in Birmingham in December of 2012. "We came as a precaution. We really thought it was an inner ear infection," explains Victoria's step-mom, Tori Collier, who works in the billing department of CPR in Pascagoula. Victoria underwent a heart catheterization as part of routine diagnostics. However, the diagnosis was anything but routine: Restrictive Cardiomyopothy, the rarest form of cardiomyopathy. Even more startling, the 13-year-old required a heart transplant and would be put on the transplant list that day. "We were absolutely shocked; and could not believe this was happening to our seemingly healthy daughter," Mrs. Collier explains. "We were told she could be on the list for awhile, and that it could be difficult to find the right match." (Photo: Victoria Collier)
Then, on the morning of January 12, 2013, the family was told of a possible heart match. "We had been cautioned that every call doesn't mean a complete match. But we tried to stay optimistic," Collier continues. By 8pm that same night, Victoria was emerging from the operating room with her new heart. "It's a miracle, nothing short of a miracle," smiles Mrs. Collier.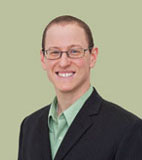 Today, Victoria is recovering well. She's told the road ahead will be filled with doctor's appointments, medications, and frequent biopsies to check for rejections. Thanks to the employees at CPR, Victoria's road will also include the recognition and kindness of her community's support.
"Our employees are dedicated people - not only to our patients, but to each other. Their outpouring toward Victoria and the whole Collier family is a great example," says Dr. Matthew Barfield, DO, of Comprehensive Pain & Rehabilitation. (Photo: Dr. Matthew Barfield, DO)
"I am so touched and so blessed to be a part of this practice," Mrs. Collier says.
"Our children deserve the best we can give them," says Kathy Aycock, Regional Director of the Gulf Coast Area of the American Heart Association. "By dedicating a significant portion of our spending to research, the American Heart Association is working daily to uncover groundbreaking research and treatments. New information in the areas of congenital heart defects, heart transplants in children, cholesterol levels in teens and diabetes rates in children as well as adolescents are a just a few areas we are currently investigating through our research programs. We are so proud of our compassionate Heart Walk team at Comprehensive Pain & Rehabilitation and the wonderful efforts they make for the benefit of the American Heart Association's Heart Walk. As Victoria's step-mom has said –'it is a miracle that Victoria now has a new heart' and all of that was made possible through life changing research which was funded through the efforts of Heart Walk volunteers, just like our great team at Comprehensive Pain & Rehabilitation, all over our nation."